Love on Wheels eases heartbreak, fear, and anxiety to children entering foster care by providing them with a suitcase full of basic life necessities.
In 2014, Kathy Kunkel, D.V.M, founder of Love on Wheels and her husband, Scott, we undergoing training to become foster parents. They were shown a video of an 8 year old boy being handed a trash bag and asked to fill it with his personal belongings as he was being taken from the only home he had ever known. They were horrified with the subconscious message this sent to the boy... that "his" personal belongings were "trash".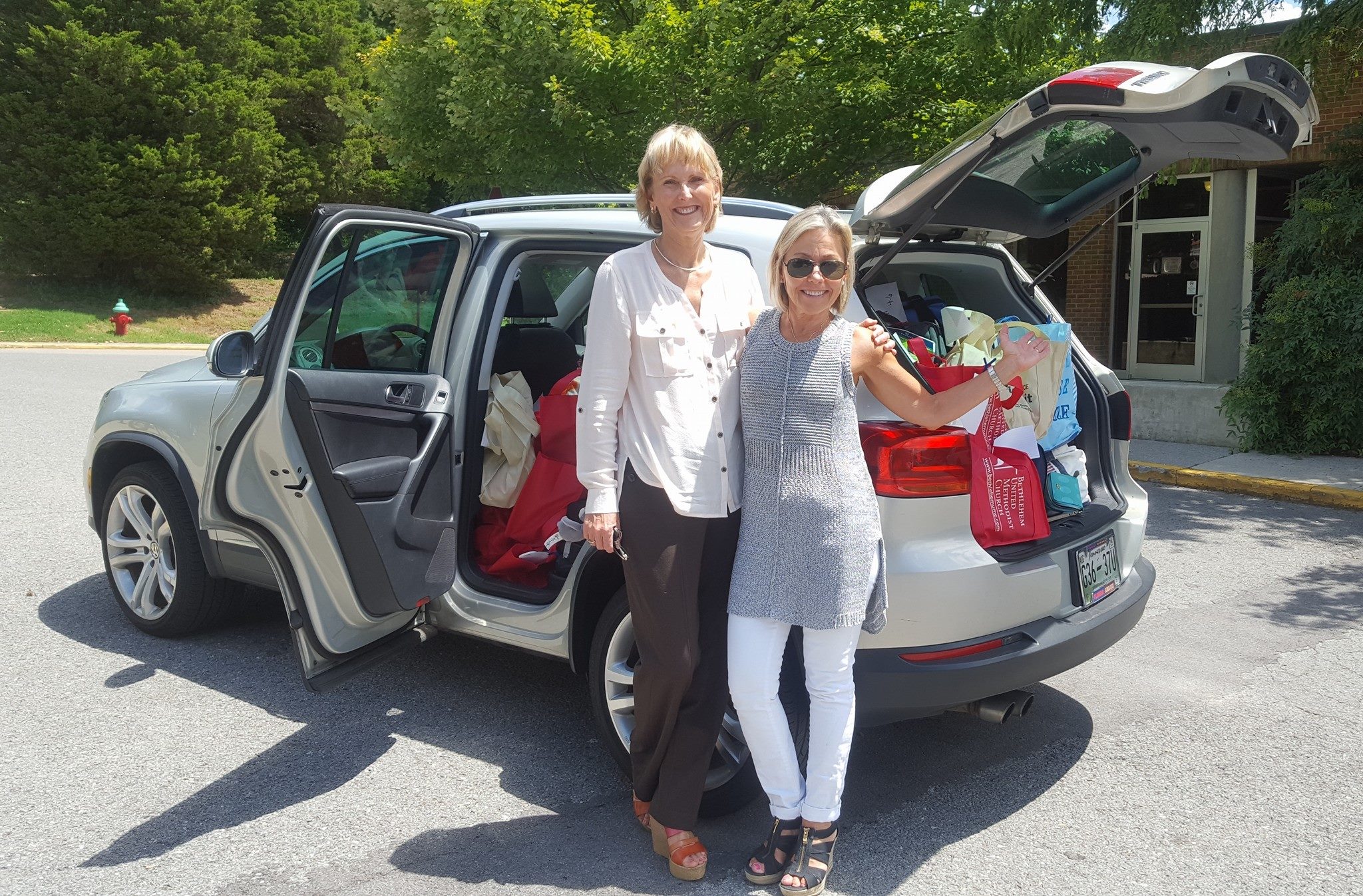 "You cannot do a kindness too soon, for you never know how soon it will be too late"
— Ralph Waldo Emerson
Love on Wheels is a non-profit organization that provides new suitcases filled with basic necessities for children entering the foster care system. Our goal is provide stability and a stronger sense of self-worth to children in crisis as they transition into a new home.
Watch the first 4 1/2 minutes of this video; it explains our mission. Watching the whole 12:47 minutes, captures the roller coaster of emotions a child in foster care might experience. Please join us in our mission to to helping these children feel loved.
Faith
As a Christian-based organization, our faith in God empowers us to set a powerful example of His love as we serve children in the foster care system. Our actions reflect His care for all His children.
Dignity
We believe every individual should be treated with kindness and respect. We strive to have the children feel loved, cherished, valued, and safe.

Community
We believe God is best served by uniting volunteers, organizations, and partners through love and purpose. When we work together to meet the needs of the children, we become advocates for a positive change in the foster care system.

Integrity
We believe all of our actions as an organization should be honest, fair, and purposeful - be it fundraising, working with our partners, or intentionally filling the suitcases with new and safe items.
Contact Information
Love on Wheels
1109 Battlewood Street
Franklin, TN37069
615-791-9148
LoveonWheelsTN@gmail.com
All of the items donated to Love on Wheels are stored our facility located behind Little House Animal Hospital - We are staffed to accept physical donations.

Please call 615-791-9148 to schedule a time to bring any (new/never used) items. We would love to add the items in the care bags and give you a tour of our beautiful facility!

If you are interested in assisting us with various Love on Wheels service projects at our facility, please call check out our Volunteer page!
Love on Wheels (LOW) is a registered 501(c)(3) non-profit organization.